The Making of a Good Process Server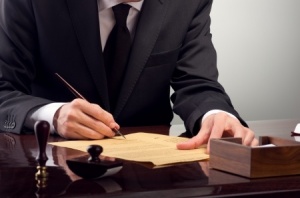 When it comes to your court case, serving papers successfully and accurately is among the first of many steps. When your papers aren't served correctly, it can cause delays in the process. No matter what type of case you are working with or what type of papers you need served, having the right process server is of the utmost importance.
Training
Process servers should go through quite a bit of training before they engage in serving papers in Daytona Beach. The training that a process server goes through varies quite a bit. Some counties have specific requirements for training, but most only require a bond and certification with the county. Since anyone can register to be a process server, it is important to find out what went into the making of your process server before you decide to use them for your case.
Knowing the Law
At a minimum, process servers should go through some training to learn the laws regarding service of process. There are many rules about who papers can be delivered to, how they can be delivered, and verifying identity of people who are served. The Florida laws vary depending on the type of case and the type of papers being served. Only careful and conscientious training of a process server will ensure that there are no mistakes in the serving of your papers.
Persistence and Attitude
A good process server is persistent and has a good work ethic. Often, these process servers work with little supervision. It is important that you choose someone who will do their due diligence to make sure your papers get delivered accurately and successfully. A process server who does not have these attributes is not as likely to get the job done, especially if the individual is actively evading service.
Knowing How to Find People
The simple fact is no one wants to be served with papers, and some people actively try to avoid service. Other times, the individual who needs to be served may have moved or changed employment, making them harder to find. A good process server receives training in how to find individuals who do not want to be found.
If you need papers served for your case in Daytona Beach, we can help. Our process servers go through extensive training to be the best in the field. Contact us today for more information.