Process Server or Sheriff? Pros and Cons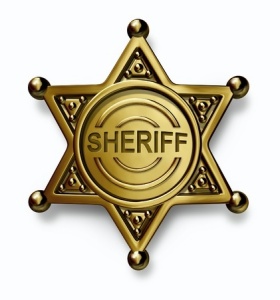 When you have a civil legal case, you will need to be able to have the papers served to the other party in the case. You have two options to complete service of process—the sheriff's department or a private process server. There are advantages and disadvantages of each. But in Florida, there are a lot of advantages of hiring a private process server for your legal paper needs.
Timeliness
When it comes to timeliness, you will get much faster service with a private process server. The sheriff's department has a lot of responsibilities and duties. If you want to make sure that your papers are treated with high priority, you'll need to go with a private process server. Often serving papers is on the bottom of the sheriff's to-do list.
Finding People to Serve
Often, people who know they have a legal case coming up will try to avoid service of process because they know that without it the case is dead in the water. Sometimes people don't even know about a legal matter, but simply move or become difficult to find. A sheriff doesn't have the time or the means to locate hard-to-find people for the purpose of serving papers. A private process server has many tools at their disposal.
Cost
Even if you have the sheriff serve your legal papers, there will still be a cost involved. The cost can vary in Florida by county. But as a general rule, it will be only slightly cheaper to use a sheriff over a private process server. When you consider the fact that a private process server can find people and serve papers more effectively and efficiently, the slightly higher cost of a private process server could be worth it.
If you have a civil court matter coming up and you need to have papers served to the other party, now is the time to contact us for more information or to get started.