Three Benefits of Using a Process Server for Evictions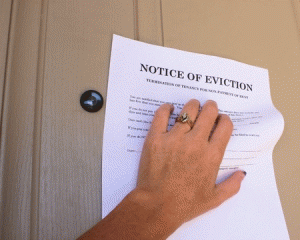 If you are a landlord in Florida, you will eventually face the problem of having to evict someone for nonpayment of rent or violations of their lease terms. Florida has specific laws about how evictions must be handled. The first step is to provide the tenant with a three-day or seven-day eviction notice, depending on the reason for the eviction. If the tenant doesn't take action within the specified time frame, the landlord can then file papers with the court. 
The papers that are filed with the court must be served to the tenant by a private process server, but the three-day or seven-day notices can be posted to the tenant by anyone. Here are three benefits of using a process server for the initial notice.
Proof of Service
Even though you don't necessarily have to have proof of service of the three-day or seven-day notices, it can be helpful to have this proof handy. A private process server will make sure that there is proof that these notices have been delivered to the tenant or posted on the door. This way if the tenant denies that you ever gave them the notice, you have proof otherwise.
Establish a Business Relationship
Using a private process server for your three-day and seven-day notices establishes a business relationship with the process server. This can be very helpful if the case moves forward and you have to file papers with the courts. When these new eviction papers need to be served, you will already have a private process server on the case.
Save Time
A landlord could spend a lot of time going around posting notices on doors. If you have multiple properties that you manage, or multi-family properties with several tenants, it can save you a lot of your own time if you hire a private process server to post the notices.
If you are a landlord in need of a private process server, we can help. Contact us today for more information or to get started.