Three Reasons You Need a Professional Process Server in Florida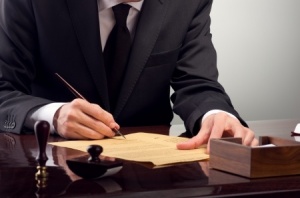 If you have a legal matter pending with the courts, you probably need service of process to the other parties in the case. While the sheriff's department can handle service of process for you, there are a lot of reasons that you really need a professional process server to assist you. Here are just a few of those reasons.
Timely Service
A professional process server will be able to provide timely service of process in your case. The sooner service can be made, the more quickly your case can move forward. The sheriff's department has a lot of responsibilities, and serving papers often gets pushed to the bottom of the list of priorities. This can mean that your papers will not be served before your court date. A private process server has no such limitations.
Locating Parties
If the other parties to your legal case have moved, changed jobs, and/or are proving difficult to locate, using the sheriff's department to serve the papers may get you nowhere. The sheriff's department does not have the resources available to track down individuals for the sole purpose of document service. However, a professional private process server has many tools at their disposal to locate hard to find individuals, as well as the time to do so.
Location of Service
The sheriff's department is likely only going to attempt service at the address listed on the papers, which is typically the home address unless the case is against a business. If the individual to be served works a regular full time job, the sheriff's department is not likely to find them at home when they are ready to serve the papers. 
A private process server can serve papers at any location where the individual can be found. They will be willing to serve the papers at their place of employment, or at other locations where they are known to frequent. 
If you have papers that need to be served and it is holding up your case, contact us today to learn how we can help.