Reasons a Process Server Matters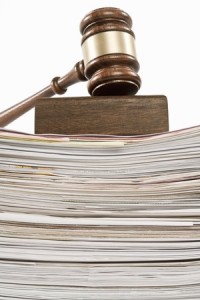 Process servers are an essential component of the legal system in the United States. Without process servers, court cases would come to a halt as individuals frequently failed to appear, most likely due to a lack of knowledge that they were required to do so. But there's a lot of misinformation out there about what process servers do or why they are necessary, so we're here to explain.
What do Process Servers Actually Do?
Process servers notify individuals and companies about court cases filed against them as well as future court dates. Individuals and businesses would likely not even realize they needed to appear in court if these notifications were not provided. Process servers are also responsible for making sure that the notification is delivered on time so that the defendant(s) may prepare fully for their case, as required by law.
Why Does Someone Have to Notify People About Court Dates?
Anyone who is being sued wants to know why. When delivering documents to someone as a process server, the papers provide information about the case and why the defendant has been ordered to appear. If case defendants didn't receive the materials, they'd need to go to court in person to get them. That would take a lot of time and effort and probably lead to a lot of missed court dates.
Proper notification is also vital because it is a constitutional right. Our Constitution guarantees due process to all United States citizens, which includes giving parties in a legal case enough time to prepare a defense. Process servers are responsible for ensuring that this happens.
Quality Process Servers in Daytona Beach
Our servers at Accurate Serve® are the best in the business, upholding stringent ethical standards while also providing a critical legal service to our community. For service in Daytona Beach, call (386) 569-8475 or send us your service requests online.